Why Choose WAYRA?
Why Choose WAYRA Spanish School?
By Sam Ray, Student at WAYRA
You decide that you'd like to go to Costa Rica, and even more, you decide that its a great time to brush up on that Spanish that you took in high school but mostly forgot.
There are many Spanish schools in Costa Rica, but I'm certain that there is no better school to choose from than Wayra Instituto Espanol in Tamarindo, Costa Rica. The location is incredible, the friendships you make along the way are priceless, and the staff is full of wonderful human beings who will help you improve your Spanish!.
Our Location in Tamarindo Beach
The surf town of Tamarindo is one of the most beautiful in all of Central America. Insanely lush and teeming with wildlife, beautiful birds, iguanas, and other exotic fauna are seen daily. It was always exciting to hear the vicious growl of the howler monkeys and see them pass while sitting in Wayra's open-air classrooms. If you're lucky, you might also run into a cute, fuzzy sloth.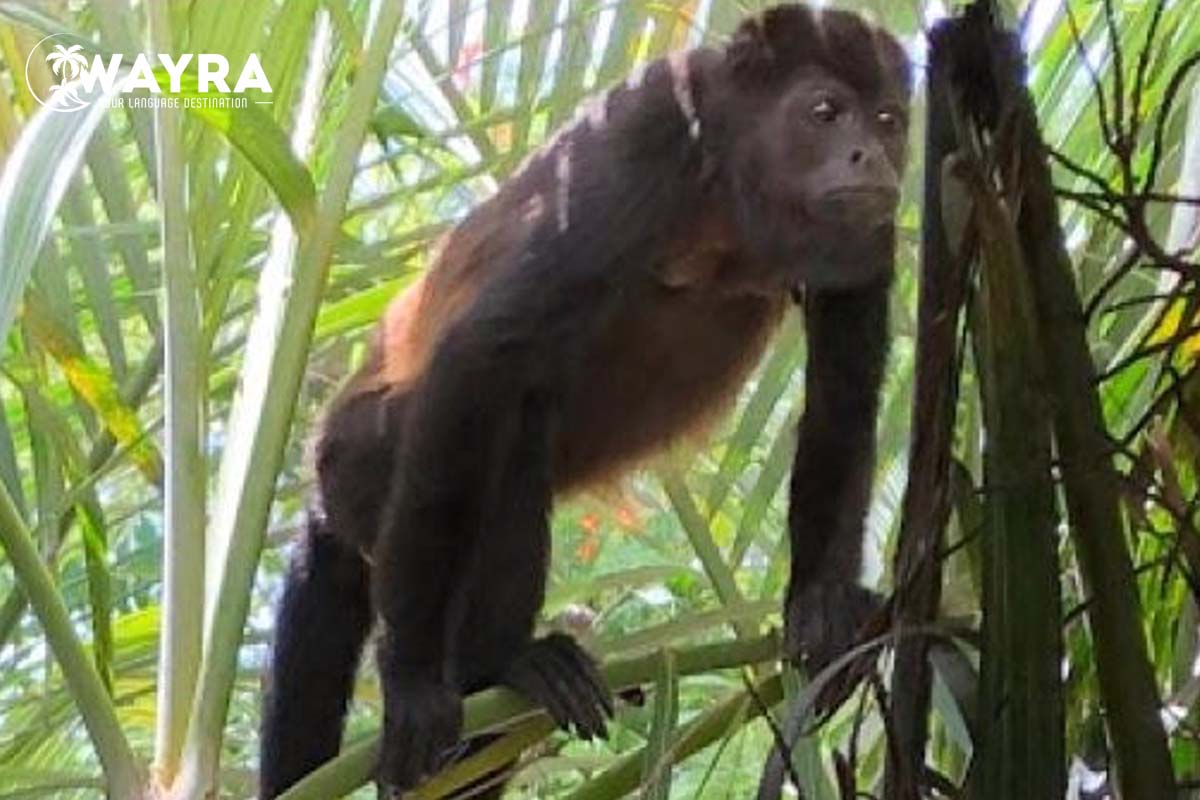 A frequent class visitor
With the school being in the heart of town, just across the street from the beach, Wayra has exceptional access to all that Tamarindo has to offer.
Tamarindo is a highly developed town with plenty of restaurants, supermarkets, bars, a pharmacy, and even a few urgent-care sites. Whatever you need, you are sure to find in Tamarindo, making it an extremely convenient place to spend your vacation.
For the adventurous, there are plenty of ways to get your adrenaline rush in Tamarindo. Surfing, horseback riding, sport fishing, and ATV rentals are some of the most popular ways to get active in Tamarindo. For those that are looking to ease their nerves a bit, a quiet day on the beach with a cocktail in hand isn't a horrible way to relax after class, either!
With a variety of things to do in Tamarindo, you are sure to never experience a dull moment. Not to mention that the sunsets are some of the most breathtaking in the world!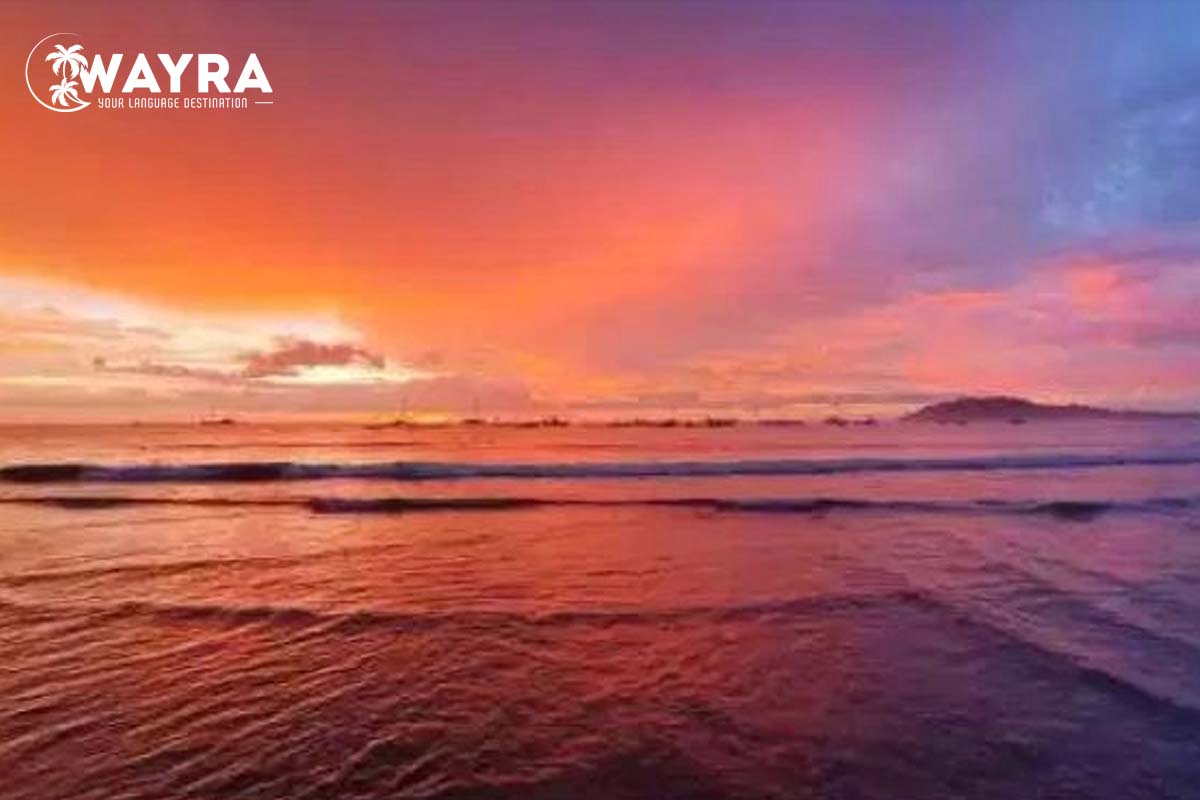 An Impressive Tamarindo Sunset
The Friendships you will make
When you attend Wayra, you have no choice but to make terrific friendships with your classmates. Wayra has a reputation of bringing in students from all over the world, which makes for an interesting mix of personalities. Furthermore, learning a new language with a new group of people is an experience that brings everyone closer together.
The two student housing options at Wayra provide great opportunities to get better acquainted with your new friends. From cooking a big community dinner to hanging out at the pool at Casa Carolina, there is always a good time to be had at the Wayra houses!
Wayra also provides group activities to do outside of class. From beach volleyball, to dance classes, cooking classes, or just hanging out at the bar, you will be sure to have some memorable times with your new friends from around the world. And who knows, you may even make a friend with whom you remain in contact with for life!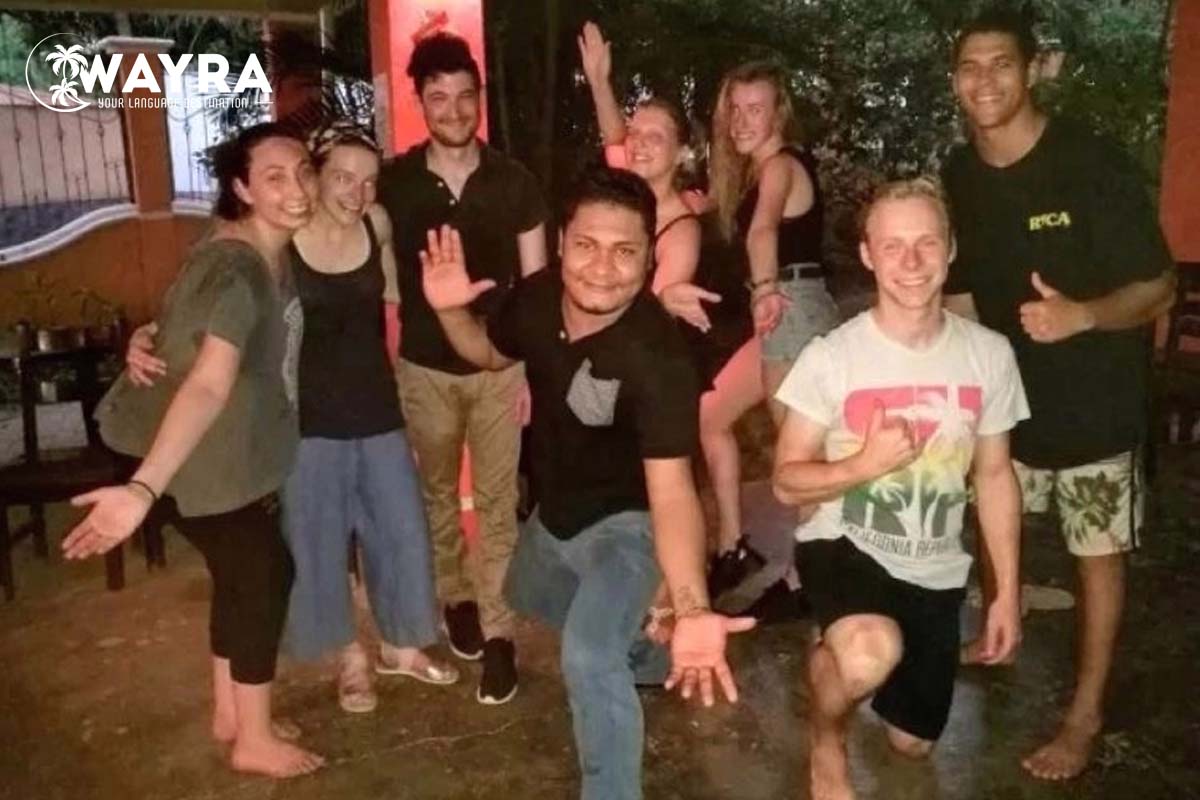 The gang after a fun Salsa class
Our Experienced Teaching Staff
The thing that truly sets Wayra apart is the wonderful people that run the school. Every professor at Wayra wants to see their students succeed. They place you in the correct level based on your ability, notice your weaknesses, and structure class in a way that contributes to your Spanish development. Simply put, your Spanish progression matters to them.
In addition, the teachers at Wayra make the classroom a fun environment. Fun group projects are commonplace, as well as exciting field trips around towm to practice Spanish with the locals. The staff also structures class in a way that your personality can show through expression of opinion.
Some other typical class happenings include listening to Spanish music or learning jokes. Many of the professors have a great sense of humor, some days I was excited to get to class because I knew I was going to laugh my socks off!
Aside from being great at what they do, each and every faculty member at Wayra is incredibly nice and personable. Each one has their own personality, but one commonality between them all is that they are kind and pleasant people that embody the Pura Vida lifestyle!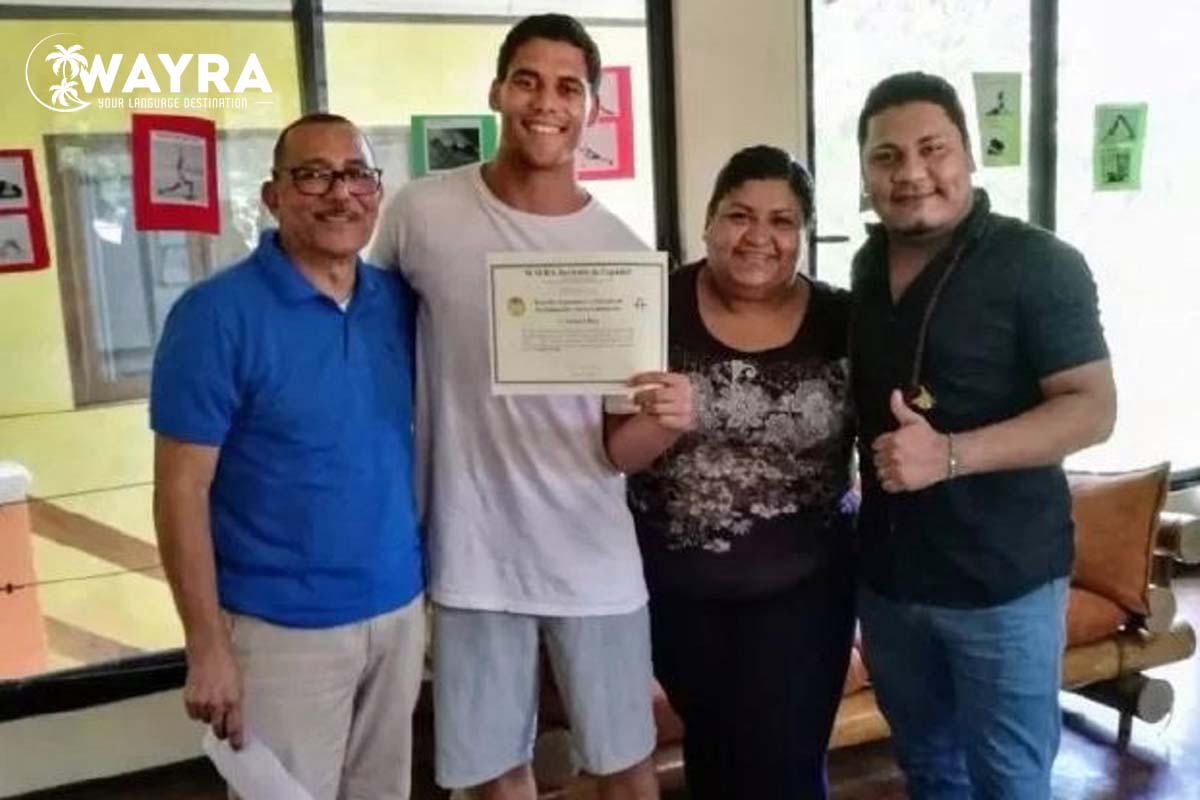 My Spanish Teachers
There are a number of Spanish schools in Costa Rica, but there is no reason to search any further than Wayra if you are looking for the best Spanish experience for your vacation. The magnificent location in the heart of Tamarindo, the inevitable friendships with your classmates, and the marvelous people at Wayra make this place truly special. Learning a new language is a fulfilling experience. With a bit of time you are sure to elevate your Spanish speaking skills and enjoy the vacation of a lifetime!