Lodging with a family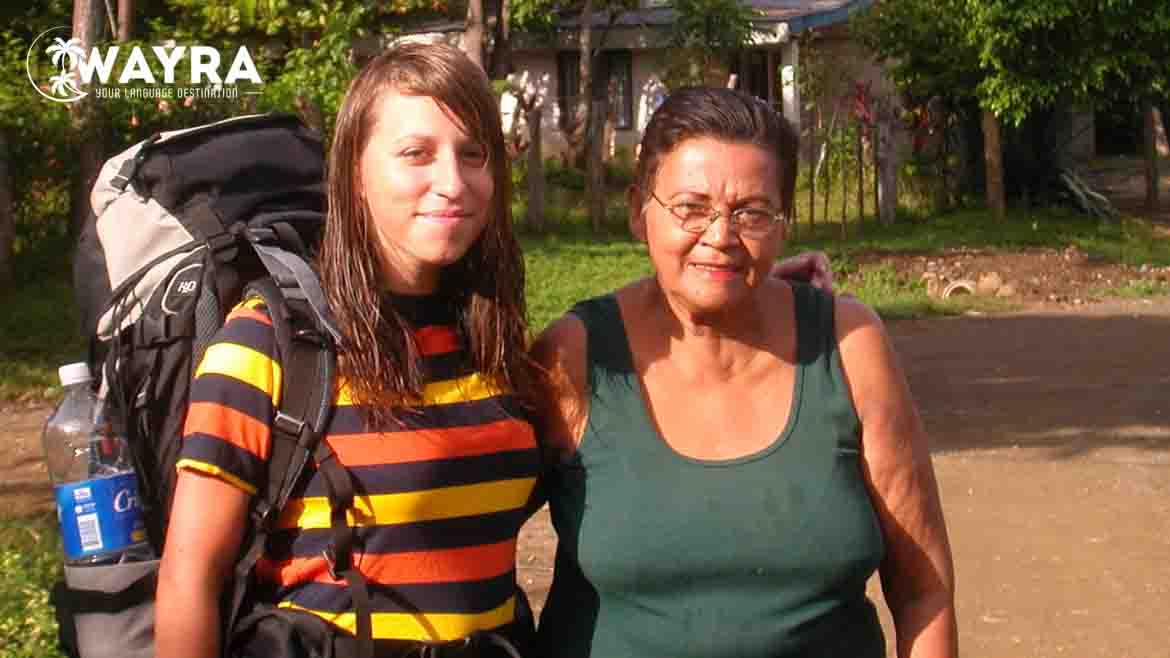 HOMESTAY
To learn Spanish in Costa Rica it is essential that you immerse yourself in the language. Living with a family, getting to know them and their culture is a unique experience that will enhance your learning experience. Your family will open the door to the local community, help you interact with them and participate in their tranquil and rural community life.
The families live in small, nearby towns, within a 5 kilometer radius from Tamarindo. These small towns are not on the beach but are close enough. The homes are small and typical.
Families are all screened and carefully selected. You will meet many people from the community, and your host family will try to make your stay unforgettable.


HOMESTAY INCLUDES
Check-in: Sunday around noon, if not otherwise arranged
Room: private
Meals: Breakfast and dinner
Laundry: twice a week
Transportation: Morning transportation to school
Check-out: Sunday before 11:00

The host mothers prepare a variety of fresh and tasty meals. The cooking is normally traditional, but if the student has a specific diet or preference, his or her host mother will do everything she can to meet the student´s needs. In some houses, the mother cooks on typical mud stoves with wood, and in others, on more modern kitchens but, regardless of the method they use, the meals are well enjoyed by the students. With a host family the students will have the opportunity to taste different fruits and vegetables that could be difficult to find in any other place.
During the months of December to April, local fiestas and dances are part of the entertainment in this and other neighboring towns, where the students can enjoy an afternoon at the rodeo, participate at the tope "horse parade," share interesting conversations or experiences with the locals, or at night, dance to the rhythms of Latin music.
Staying with a host family is a very popular option for those who wish to experience both Spanish Immersion in Costa Rica as well as the local culture.


LODGING (WEEKLY RATE)
All rates are in USD. VAT included.
Lodging with host family includes private room, breakfast, dinner, laundry service and morning transportation to the school. Lodging at the student houses includes private or shared room, breakfast and housekeeping.
School holidays
There are no classes during the Easter Week from April 3th - April 7th, 2023 (lodging runs normaly). Additionally, the school will be closed from August 20th, 2023 - September 17th, 2023 (incl. lodging) and during Christmas week from December 25th - December 29th, 2023 (lodging runs normally). National holidays: January 1, April 10, May 1, July 24, August 14, December 1 and December 25. National holidays are subject to change. There is no refund for National Holidays.
Other lodging options
For other lodging options we will send you the information upon request. Tamarindo offers accommodations for all tastes and budgets from basic cabinas to five star hotels, bed and breakfast and apartments, all within walking distance to the school.