Volunteer Program - Sea Turtle Rescuing
Volunteer Program - Sea Turtle Rescuing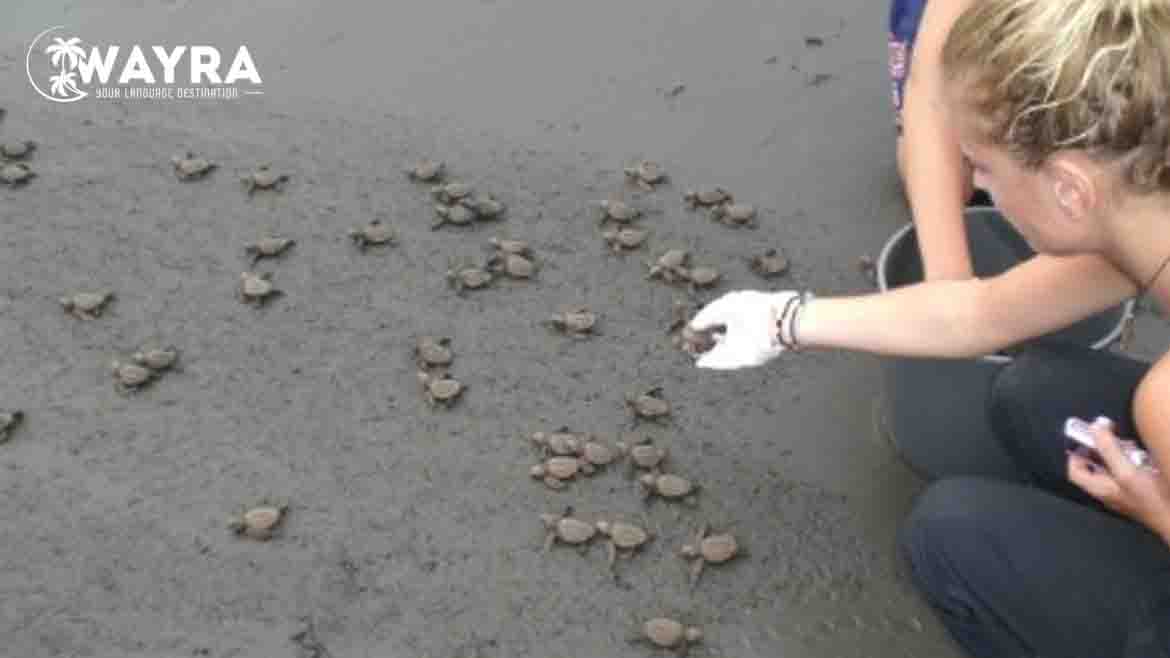 Volunteer Program - Sea Turtle Rescuing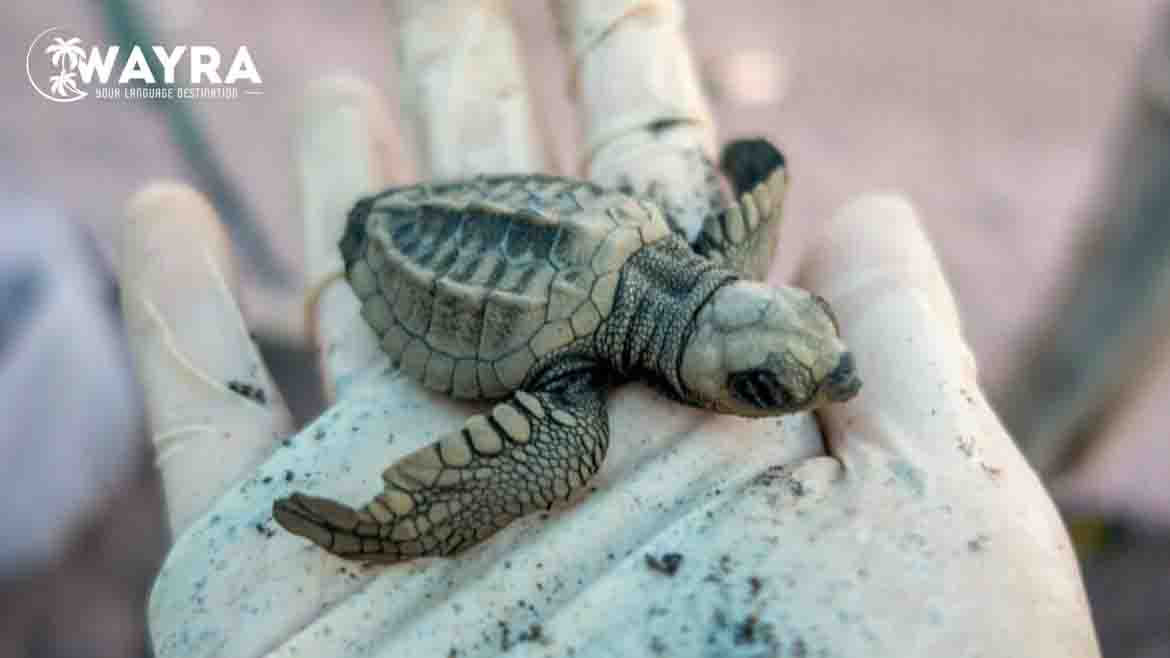 VOLUNTEER PROGRAMS - GENERAL INFORMATION
WAYRA offers you a wide range of opportunities to become a volunteer in Costa Rica. From Teaching English at local schools, Social Work at nonprofit human rights organizations, Recycling to Sea Turtle Rescuing in National Parks, you will definitely find your favorite volunteer work in Costa Rica.
And the best thing is, for most of the projects you do not have to speak Spanish very well to volunteer - a basic understanding of Spanish is sufficient. Therefore, the only condition for all those programs, in order to guarantee a basic knowledge of Spanish, is to take Spanish classes at WAYRA for at least 2 weeks, or as long as you want, before you can start your volunteer job.


VOLUNTEER PROGRAM - SEA TURTLE RESCUING 
The main objective of the volunteer turtle rescue program is to rescue and conserve the turtles so that their population increases and they remain in existence for generations to come. The turtle rescue work basically takes place during the night. You will walk on the beach in small groups with a supervisor and look for spawning turtles. Once a nesting turtle has been found, the eggs are brought to a safe place to be examined and counted. All participants will have a permanent compliance by some supervisors, who are going to give you instructions with respect to your work, the working area and their accommodations. Minimum stay is 2 weeks and you will have one day off per week. 
ADVANTAGES 
You will contribute to the protection of these unique turtles and help them to survive their most dangerous stage in life. 
The Turtle Rescuing project provides a great opportunity to be close to this wonderful spectacle of nature. You will get to know locals as well as other volunteers and make new friends, all while learning Spanish. On your day off you can explore the beautiful country of Costa Rica and see some of the surrounding area. 
ACCOMMODATION AND FOOD 
You will share your accommodation with other volunteers in the friendly and rustic administrative house of the national park, which is right at the beach. The program includes breakfast, lunch, dinner and drinks in the afternoon. 
REQUIREMENTS FOR THE TURTLE RESCUING PROJECT 
As a Volunteer you need to complete the following conditions: 
Send a copy of your passport.
Complete the application form of Voluntarios y Proyectos, which WAYRA will be sending to you, and send it back by e-mail.
Sign the contract of Voluntarios y Proyectos, which WAYRA is going to send to you by email and send it back.
Pay the registration fee, as well as the fee for accommodation and food to WAYRA in advance.
Have international medical insurance.
Minimum age is 18 years.
Be willing to conduct physical work outside and have unusual working hours (day and night shifts).
Should be able to handle wildlife and be familiar with nature and animals. 
COST FOR THE TURTLE PROGRAM 
The price is USD 230.00 per week. This includes accommodation and all meals. In addition, a one-time registration fee of $ 150.00 is payable. VAT is included. 
ADDITIONAL INFORMATION
Please take into consideration that there will be no remuneration for your work. WAYRA will not be responsible for any accidents or damages while working as a volunteer. You will receive a certificate at the end of your volunteer work in order to get credit points at universities, if needed.