How can nature help to learn better
"Nature: nature inspires, relaxes, teaches us and what better than to be surrounded by it. An ideal environment to learn Spanish in a "natural" way. 
To enjoy the green of the tropical forests that certainly contributes greatly to our well-being and happiness, we wanted to create our little piece of forest so we planted an exuberant tropical garden, you feel an extra measure of oxygen that helps the neurons to work better. That sometimes it is hot? That there are also some insects? That is not a problem when the advantages are greater! With the beach so close, there's no dip that doesn't help us cool down.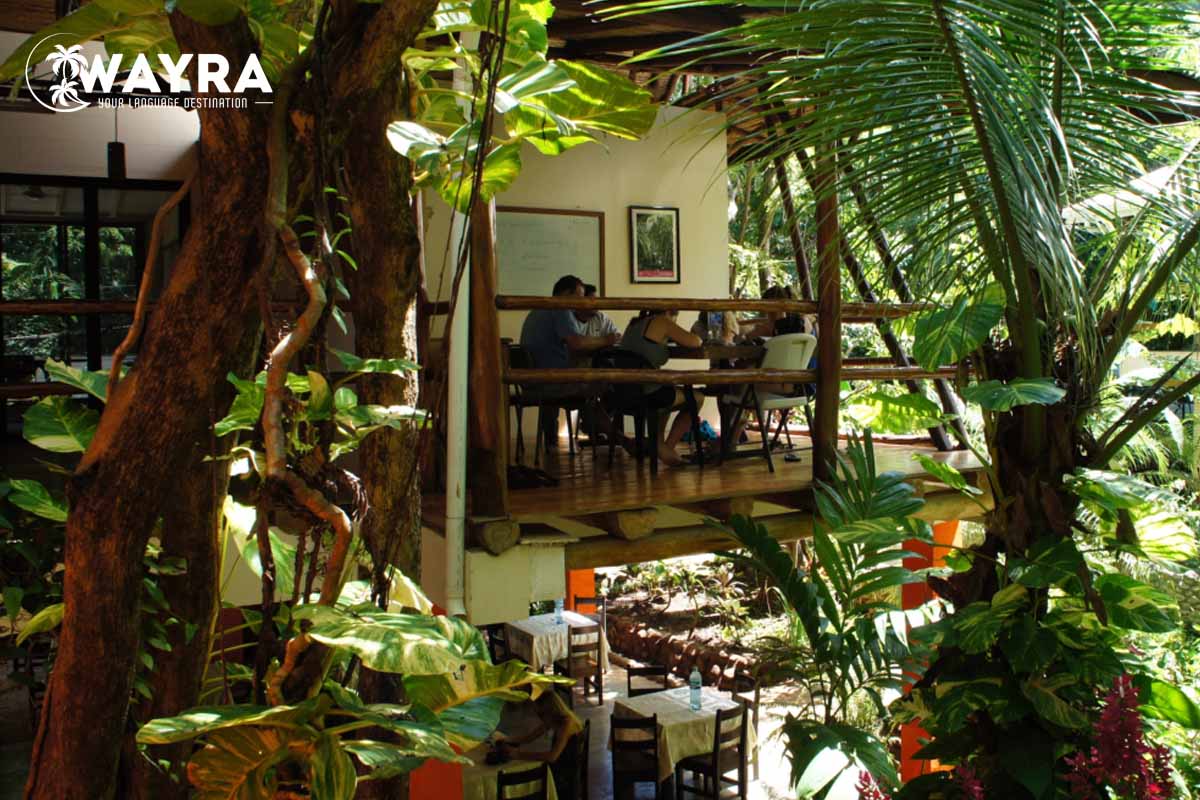 Dare to do something different, away from the city, to achieve the goal of learning a new language. How about that? Would you like to do that?"